Would you like to be involved in this year's musical? How about helping us raise interest and money for charity? We're looking for people who are willing to volunteer poster designs for this year's musical poster: The Three Musketeers!
Your ideas need to be created for use on flyers and larger posters and will need space for information about the musical venue, times, etc. Feel free to use our wonderful past posters as an example! Design ideas can be sent to us in any format (a phone photo of pencil on paper is fine!) But the finished format will need to be inked, scanned and emailed to us or drawn digitally. Multiple entries are accepted!
The Three Musketeers musical is based in a Japanese High School, where new transfer, D'Artagnan, is planning to join the super suave Three Musketeers' after-school sports club (the Musketeer's Club). He meets lots of other fun and suspicious characters along the way… If you'd like to know more about the plot/cast to help with design ideas, please email us at the address at the bottom of the page!
—
​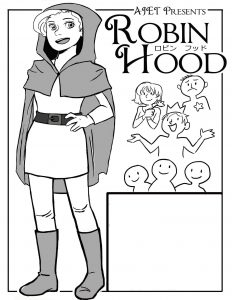 —
Please send your ideas to niigatacharitymusical@gmail.com by FRIDAY NOVEMBER 3RD at 10:00PM. The final design will be voted on by The Three Musketeers cast and the winner will be contacted following our third rehearsal on November 4th/5th!
Thanks for reading!! We appreciate your support!