One of Japan's biggest sporting events is undoubtedly the All Japan High School Summer Baseball Tournament otherwise known as "Koshien".
The tournament, taking place annually in Hyogo, is a two-week affair. Forty-Nine teams, each representing their home prefecture (with Hokkaido and Tokyo sending 2 teams each), participate in a single-elimination tournament all vying to hoist the championship flag.
The players that aren't as successful traditionally collect dirt from the field to memorialize the fact that they stood on those hallowed grounds; as this truly is a life-long dream of many young boys across Japan, with many of the biggest names in Japanese baseball being born out of this tournament.
The tournament is back this year after being canceled in 2020 due to the coronavirus. Last year was only the 3rd time in history the tournament was canceled, with the other two times being during WW2. But while the tournament is back this summer, it looks much different from those of years past.
Normally a sold-out-standing-room-only affair, the stands this year are mostly empty as the general public is not allowed to attend. Each school is allowed to bring a small coalition of staff, students, and players' family members to the games, though in a lesser number than previous years. Even the schools' brass bands have been reduced in size. 
But the virus is affecting more than just fans. Miyazaki commercial high school was forced to withdraw from the tournament after 13 of its members tested positive for the coronavirus earlier this week. Tohoku Gakuin High School from Miyagi Prefecture also withdrew after one of their players was infected as well.
Nio Kinoshita, captain of the Ishikawa's Komatsu Ohtani High School and the student selected to give the player's oath at the opening ceremony, spoke emotionally about the corona virus' effect on the players themselves.   
Speaking about how the events of last year greatly impacted the lives of these young students, Kinoshita said "Our school lives and club activities have become different to two years ago. … Last year, our senior students broke down crying because their Koshien dream was dashed. … But we did not give up. … We have progressed step by step while being encouraged by our friends' smiles, enveloped in our families' deep affection, and inspired by athletes across the world."
The pandemic isn't the only thing affecting this year's Koshien. Heavy rain has resulted in 6 delayed/postponed games, the highest number in Koshien history.
Niigata's representative team, Nihon Bunri, was one of the teams to have their first game postponed. They will take on Fukui's Tsuruga Kehi tomorrow, August 10th, at 10:30 am. 
Nihon Bunri is no stranger to the Koshien's signature black diamond. This tournament marks their 8th visit to Koshien Stadium. They even made it to the finals in 2009 but just narrowly missed a comeback victory with a 10-9 loss against a team from Aichi. Upon winning the Niigata Baseball tournament and advancing to this year's summer Koshien, JA awarded the Nihon Bunri team a 100 kg bag of rice. Let's hope our homegrown Koshi-Hikari can fuel these boys to victory!
To date, no team from Niigata, or Hokuriku in general, has ever been able to win the tournament. Will Nihon Bunri be able to make history, or will they be bringing home dirt?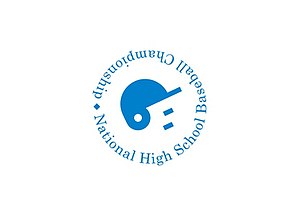 You can cheer on Niigata's Nihon Bunri and watch all the games live on NHK or stream them online through Sports Bull.
Written by: Kimberly Fitzgerald