Disclaimer: We are not residency status experts. The information contained in this website is for general information purposes only. The information is provided by current and former JETs and while we endeavor to keep the information up to date and correct, we make no representations or warranties of any kind, express or implied, about the completeness, accuracy, reliability, suitability or availability with respect to the website. Any reliance you place on such information is therefore strictly at your own risk.
Visa vs Status of Residence
The terms "visa" and "status" are often used to mean the same thing, however they refer to seperate items entirely. 
Status of Residence
According to the Japan External Trade Organization, "Foreign nationals entering and residing in Japan must generally receive landing permission upon arriving at their port of entry, at which time their status of residence in Japan will be determined. In other words, the status of residence constitutes the grounds on which a foreign national is permitted to stay in Japan; it is a qualification enabling the foreign national to carry out the activities stipulated in the Immigration Control and Refugee Recognition Act and to reside in Japan for the purpose of carrying out those particular activities. The scope of activities in which a foreign national may engage during his/her stay in Japan is determined according to his/her status of residence. Except where a permit to engage in an activity other than that permitted by the status of residence is obtained, the foreign national must not, in principle, engage in any activities generating an income other than those permitted by his/her status of residence while in Japan."
Visa
A visa is essentially the sticker in your passport that allows you to enter into Japan. To extend your eligability to live and work in Japan, you need to update your status of residence, not your visa.
Updating your status of residence
Who needs to update their status of residence?
Any JET going into their fourth year will have to apply to have their status of residence extended.
In some cases, fourth years who were previously granted only a one year extension will need to update their status of residence again for their 5th year.
Any JET wishing to apply for the Japan Rail Pass will need to switch to a "Temporary Visitor Status", in order to get the pass.
Where do you apply to extend or change your status of residence
You will need to apply at the Niigata immigration bureau office at Niigata Airport (East wing, 2F) [map]. Please park at airport parking lot.
Status Extension Procedures
You will need to bring/prepare:
Application form: 1 copy
Passport-style photo (4cm×3cm): 1 copy
Documents certifying your employment as a JET.

For CIRs, this will include:

Proof of employment (在職証明書) and other documents from your CO (can include a copy of your contract, a letter from your supervisor, etc.)

For ALTs, a copy of their contract is enough.

Passport and residence card.
¥4,000 revenue stamp: (収入印紙 – shuunyuu-inshi) (buy this at the post office).

Other possible necessary documents:
Employment Terms and Conditions (in Japanese)

Certificate of Employment
Kazei Shoumeisho – available at the Tax/Revenue department at your ward/city office.
Nouzei Shoumeisho – available at the local tax office or tax/revenue department at your ward/city office.
Please follow the hyperlink below for a list of up to date documents:
Immigration Services Agency of Japan
Documents you submit will not be returned to you, so make copies of the documents and turn those in instead. As long as you have all of your documents, the process should be a simple one. Hand in everything, answer any questions or fix any issues, and then wait for them to be approved. The immigration office will contact you for more documents if they need.
After turning in your application, your residence card will be stamped with an explination sayin that your documents are currently being processed. Your application will then be processed. It will likely take between one and three months. When they have processed your application, you will recieve a post card in the mail to come pick up you new status of residence. It is at this time that you will need the ¥4,000 revenue stamp (収入印紙 – shuunyuu-inshi).
You can find a full guide of the official process in English here: English Residency Status Extension Guide and in Japanese here: Japanese Residency Status Extension Guide.
Status Change Procedures
For JETs who are leaving, it's important to figure out when exactly your status of residence expires. This is the date of expiration marked in brackets on your Residence card. In most cases, your residency status will expire around the final day of your contract. If your Residence card expires before you leave Japan, you will need to request a status change to "Temporary Visitor" status.
Additionally, if you are planning on travelling through Japan using the Japan Rail Pass, you will need to apply for a status change regardless of whether your Residence Card expires or not. This is because the JRP is only available to tourists.
The immigration center typically requests you wait until very close to your last day to change your status of residence to a "temporary visitor" status. It is important to wait until your contract ends because if your status of residence gets changed to "temporary visitor" you can't be employed in Japan. They can usually process this change on the day of your appointment.
The form to request a status change to temporary visitor for those people whose visa expires yet wish to remain in the country can be found here: Temporary Visitor Form
The other documents you will need are:
Valid Passport
Residence Card
Document stating the reason for needing to change to a "Temporary Visitor" status of residence (in any format)
Documentation from your CO that shows the last day of your appointment and the scheduled date of departure from Japan.
A copy of your airline ticket or confirmed reservation for your departure flight from Japan.
¥4000 Revenue Stamp (収入印紙 – shuunyuu-inshi) (buy this at the post office).
Passport-style photo (4cm×3cm)
You may also be asked to provide documents that prove you can you can cover all expenses until your departure from Japan.
And as a general reminder, if the documents you are submitting are in English, please be sure to provide a Japanese translation as well.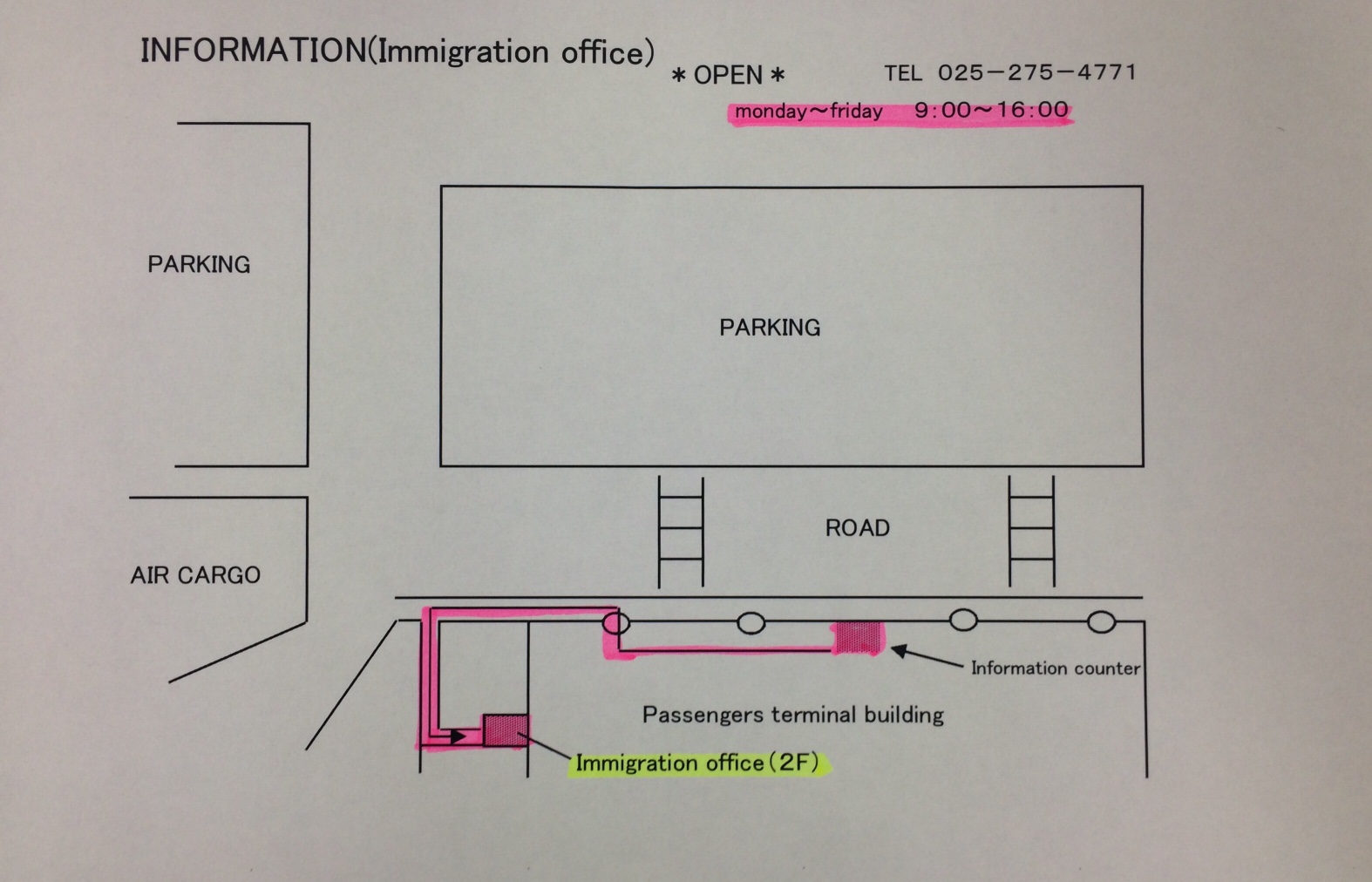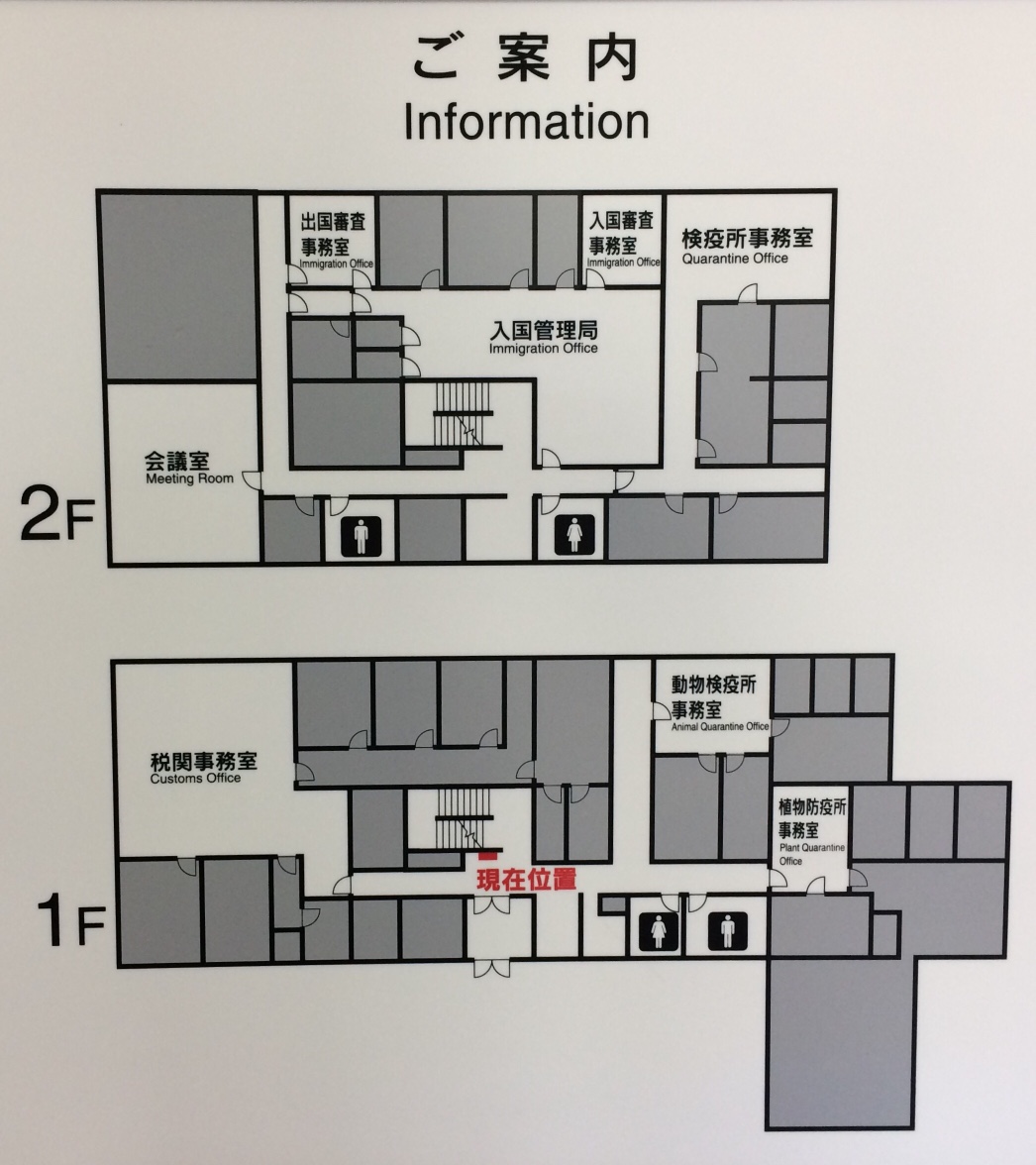 ---
Updated as of June 2022