Summer in Niigata is awash with hundreds of festivals all over the prefecture.   For new JETs these are a great way to experience  the very heart of your communities and this amazing prefecture before you have to knuckle down into the teaching role.
Below is information on some if the events that may be happening near you.
Murami , Shibata
Serpent Matsuri
August 24th  ( Mini snake carried by local children)
August 25th  ( Fireworks)
August 26th  (Giant Snake!!)
A festival connected with a local legend about a man who fought a giant snake.
On Sunday 26th  you will see a 82.8 meter long, 2 ton snake made of grass and bamboo carried though the village.
Niigata city,  Aga 
August ,  10th  (Friday)
Obon Dancing will take place in various places in downtown areas but the
main route will converge on the Bandai Bridge in Niigata.
August 11th  (Saturday)
Performances and events  will be held throughout the day  around the Bandai  shopping area and near Niigata station.
In the evening,  dressed in traditional cloths, thousands of local men will carry Mikoshi
(portable shrines) though the Furutamachi area towards Hakusan Shrine.
August  12th (Sunday)
Musical firework display over Shinano River Fireworks.
Fireworks kick off from  19:15 until 20:55
Ojiya, Yuzawa, Tokamachi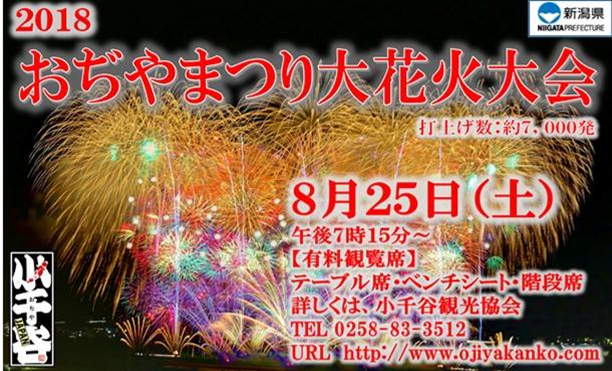 August 24th~26th
The Ojiya Festival is a grand event spread out over three days.
On the first day there will be a large folk dance procession, and the second day will have a Karakuri lantern parade and a fireworks display. The third day will conclude with another Karakuri lantern parade and Bon dancing.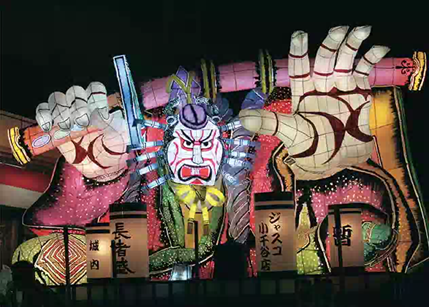 Location:
Honcho Douri, Ojiya, Asahibashi area, etc.
Access:
●15 minute walk from the JR Ojiya Station
●Temporary parking is available 5 minutes away from the Ojiya Interchange, with a shuttle bus available from the parking lot.
(Only available during the fireworks)
August 24th  – Mikoshi and Obon dancing
August 25th – Light parade and 7000 Fireworks display
August 26th – Ojiya Bull display,  Light parade and Obon dancing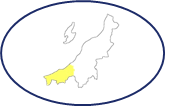 It
oigawa, Joetsu  and Myoko
Kenshin Matsuri. Kasuga, Joetsu
Take a time machine back to the Sengoku period!
The 93rd Kenshin Festival
Date: Saturday, August 25th to Sunday, August 26th, 2018
Uesugi Kenshin, the hero of the Sengoku period, is honored at the "Kenshin festival", with celebrants dressed in full battle garb, complete with helmets, swords, and amour. The "battle of Kawanakajima (Kawanakajima Kassen)" is re-enacted with Uesugi and Takeda armies showcasing the story of this famous battle. This is an exciting and very popular event that cannot be experienced anywhere else!
If you are interested in Japanese history and the history of the Sengoku period, then you will surely enjoy this event!
Access:
● Take the Echigo Toki Meki Train on the Myoko Haneuma Line to Kasugayama Station. The event is about 5 to 20 minutes on foot from the station.
※ There is also a shuttle bus to take visitors to and from the event from Kasugayama station.
 Myoko Illumination  2018
APALLUSION
June 20th – August 31st 2018 6pm-11pm
September 1st – November 15th 2018 5pm-10pm
The Apa Resort (Myoko ) Apallusion is the largest outdoor light display in the world. It covers such a large area with different displays that you should allow yourself about 1.5hrs to walk through the area. The display changes each year so there is always something new for a returning visitor to see. There are many different sections for you to explore.
This years display will be a huge revamp, with many new areas and different light shows. This is a must-see attraction, there is nothing else like this anywhere in the world and it is truly breath-taking to experience.
Entrance Fee-  Adults: 1500 円
Sado Island
Earth Celebration 
August 16th-18th (Fri, Sat, Sun)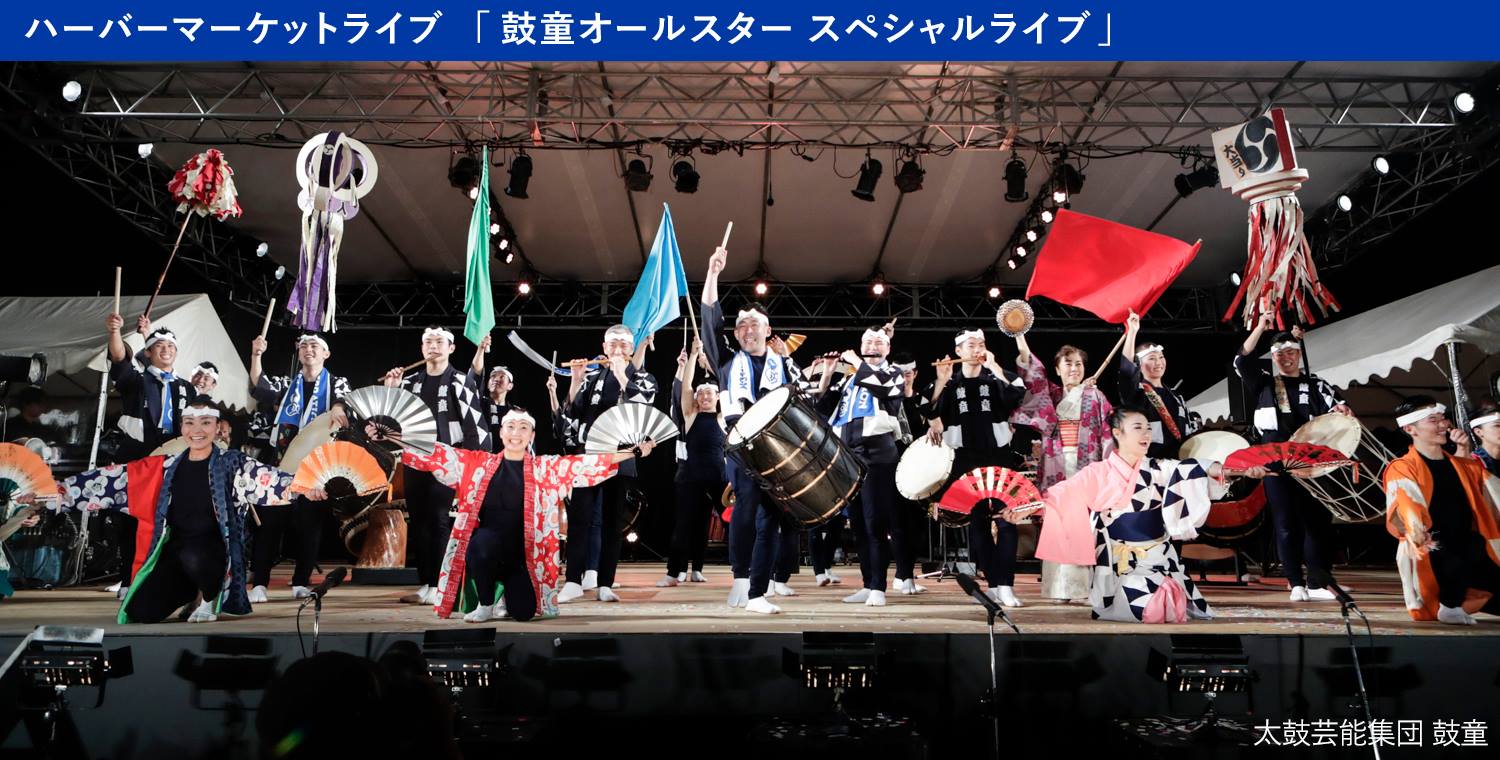 The internationally acclaimed music festival Earth celebration!.
3 days of exciting live performances and experiences with beautiful Sado Island as its stage. Every year it brings an amazing fusion of traditional and modern in a whirlwind of colour and music .
The world renown Takio group Kodo will also once again be finishing off each day with a bang on the main stage.
For the full event list and times please see the earth celebration home page.
https://www.earthcelebration.jp/en/
Some events including Kodo's performance are ticketed so make sure to buy in advance!!!

———————————/——————————-
How to get there
*****************
There are three ferry routes between the mainland and Sado Island: Niigata-Ryotsu, Naoetsu-Ogi, and Teradomari-Akadomari. Each port has different times and prices, so please check online for specific details: http://www.sadokisen.co.jp/language/en/
Ferry Prices (Round Trip):
Niigata- ¥4,500
Naoetsu- ¥6,610
Teradomari- ¥4,890
*Discount available for groups of 15 or more
Transportation:
There will be local city buses as well as special Earth Celebration buses running to and from various event locations. As Sado Island ALTs will be very busy setting up in Ogi, carpooling is not guaranteed. I highly recommend getting a Special Bus Pass, these buses will be running more frequently and will take you to Earth Celebration-specific locations, including the camp grounds! Passes for the special Earth Celebration buses are available for purchase at the Tourism Centers located at all 3 ports. For more information on bus options and passes, including timetables, please look online: https://www.earthcelebration.jp/en/access/sadokotsu/
Earth Celebration Special Bus Pass Prices:
One-Day Pass- ¥2,000
Two-Day Pass- ¥3,000
Three-Day Pass- ¥4,000
Arriving in Ryotsu- Ogi is roughly 1 hour and 15 minutes from Ryotsu Port. There are city buses as well as Earth Celebration Special Buses running from Ryotsu Port to Ogi Port Park and other various Earth Celebration locations.
Arriving in Ogi- You're already there! Ogi Port Park is a short walk right outside! Access to other Earth Celebration locations is available by city bus as well as Earth Celebration Special Buses
Arriving in Teradomari- Ogi is about 10-15 minutes away by bus or car, and there are city buses and Earth Celebration Special Buses that run to Ogi and other Earth Celebration Locations from there.
Accommodations:
Camping- There are 11 camp grounds surrounding the Ogi area that will be available during Earth Celebration weekend. The most popular location for ALTs has been Sobama Beach campgrounds, which is about 15 minutes from Ogi Port Park. There will be Earth Celebration Special Buses running to and from this location during the festival.
The campgrounds have many amenities including grills, showers, bathrooms, and vending machines. Barbeque sets, blankets, toaster ovens, and cooking sets as well as tents are available for rental (limited supply).
Camping Fees (first three fees are per night):
Usage fee (1 person tent)- ¥600
Usage fee (2 or more people tent)- ¥1200
Tent Rental (fits 4 people)- ¥1700 old and ¥3000 new
Cleaning Fee- ¥300
Workshops and Programs:
Earth Celebration will also host several special workshops, seminars, and Experience Sado programs. This includes things like kayaking, sake tasting, tours of island, as well as cultural workshops for taraibune and taiko, and much more! These are very limited supply so please sign up ASAP. Two links to the event pages are provided below but there are many, many more to look at under the "Event Info" tab on Earth Celebration's main website.