2018-2019
Clarification: Niigata Prefecture and Niigata City have their own JET systems. Niigata City is what is called a "designated city," which means that it has more autonomy in certain areas than other cities might, so while Niigata City is a part of Niigata Prefecture, it runs its own JET system with its own, separate support network. This means that each Niigata JET needs to know whether he/she is part of the Niigata Prefecture system or the Niigata City system to know who to contact for help. Support network information is divided here for this reason.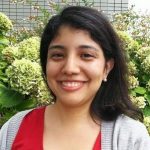 JET CIR PA/CIR 2nd year
Ana Puente
Email/Consultation availability:
Monday through Friday: 9AM-5PM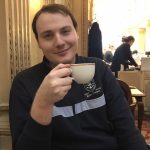 JET ALT PA 2nd year/ALT 4th year
Daniel Taylor-Protopapa
Email/Consultation availability:
Mon, Thur & Fri: 8:30am-12:00pm
Tues/Wed: 8:30am-5:15pm
Please bear in mind that we may be unavailable for days at a time (rare, but it does happen). Business trips and jobs that require us to be away from the office do happen. We will respond to you as soon as we are able.
How to Consult With Us
1. E-mail: For anything that is not an emergency. We use e-mails as records so that we can quickly and reliably track down information.
2. Phone: For emergencies. Alternatively, if you have something to discuss that you feel would be better discussed over the phone, e-mail us and let us know that you would like to set up a time to speak over the phone.
How NOT to Consult With Us
 Facebook, MySpace, Tinder, etc.

Text, Line (the messaging app), etc.

At JET gatherings: Exceptions can be made for information that we need to know right then and there. It is very likely that whatever someone might ask of us would require confirmation, which would require official documents that we won't have with us. This is also our time off, and we try to keep work from creeping into our personal time.
---

Prefectural Advisors (PAs) bear the important role of providing support for JET participants and local authorities which serve as contracting organizations.  To ensure that JET participants are able to lead comfortable daily lives and concentrate on their work duties, PAs shall collaborate with contracting organizations and engage in the provision of information, planning and execution of a variety of training seminars for JET participants as well as supervisors.
In addition to encouraging the further deepening of mutual understanding between contracting organizations and JET participants, in an emergency situation such as a natural disaster or accident, PAs shall provide support for contracting organization by assisting with communication and liaising with affiliated parties upon request.
Charged with such a role and having high expectations from both contracting organizations and HET participants, the PA position is vial to the smooth operation of the JET Program.

(PA duties)
PAs, unrelated to their placement or place of employment, shall perform duties as set forth in the following items for the benefit of all JET participants and/or contracting organizations within the Host/Prefecture/Designated City.

Consultation from JET participants and contracting organizations
Provision of information necessary for JET participants' daily lives
Planning and execution of training seminars and orientation(s) for JET participants and contracting organizations supervisors.
Promotion of mutual understanding between JET participants and contracting organizations and promotion of the formation of a self-help network by JET participants.
Keeping and handling or records in relation to 1-4 above.
– Council of Local Authorities for International Relations (CLAIR)